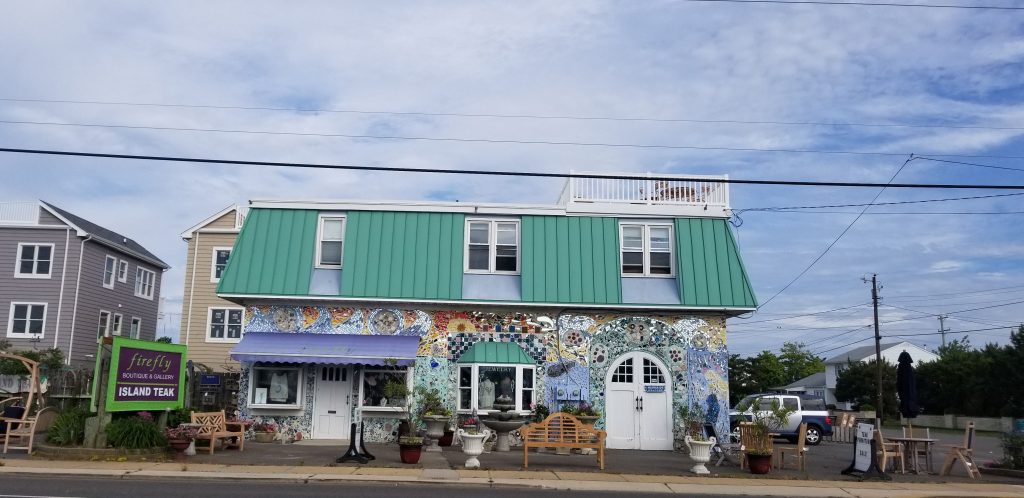 Island Teak has been an established retail business on Long Beach Island since 2001. We are a stocking dealer of Kingsley Bate. However, we can source from most major high quality distributors such as Gloster, Regal Teak and Barlow Tyrie. We also sell custom cushions and umbrellas. Free local delivery. For more information about products, special orders, or store hours, call (609) 361-7700.
Island Teak carries high quality teak furniture crafted from the finest plantation-grown, kiln-dried Indonesian and Costa Rican teak, which, for those who have not yet discovered it, is known the world over as a very attractive, hardy and durable material that can withstand more than a century of exposure to all kinds of weather.
True teak, from a deciduous hardwood tree native to Indonesia and parts of Southeast Asia, is a very densely grained, golden wood that weathers to a soft gray. Its high oil content acts as a preservative and makes it naturally resistant to splitting, rot, warping, shrinkage and swelling, ideal for use outdoors but a beautiful option for interior decor, as well. Teak is also stain and bug-resistant and easy to maintain. For those reasons and more, its popularity just continues to spread and individuals' collections continue to grow.
---
Care & Maintenance: Teak is a natural wood product. Left outdoors and exposed to prolonged sunlight will result in the Teak finish turning a soft dove grey or silver. This is the "Classic Teak" look that many desire in their Teak furnishings. For routine cleaning, use a mild detergent like Dove or other dish washing soap along with a soft bristle brush. Be sure to rinse the entire piece well. Water spots & other discoloration will eventually fade and blend into the silver-grey finish as your Teak ages. All wood, including Teak, can develop "checking", slight cracks on the edges of legs, arms, and similar edge pieces. This is natural and normal, adding to the character of a well aged piece, and does not affect the strength or integrity of the furniture. To restore the original 'blonde' color to a grey piece, there are commercially available cleaners, carried by Island Teak or products available at many marine stores. A solution can also be made at home by using diluted bleach (4-parts water/1-part bleach) followed by a dilute (50/50) vinegar rinse solution to neutralize any remaining bleach. Use gloves and a soft bristle brush to apply.
Oiling & Finishing: At Island Teak we do not recommend ever painting or staining Teak. The natural oils and resins in the wood do not allow most paints and finishes to bond properly. The recommended and easiest finish is to allow the Teak wood to age naturally. However, some Teak owners prefer an oiled finish, which MUST be maintained regularly. Island Teak accepts no responsibility for maintenance or for the effects of the environment of oiled pieces. Maintaining the Honey-brown color of oiled pieces requires repeated application of oil. The greater the exposure to sunlight and its harmful UV rays, the more often the piece must be re-oiled. Teak Oil can be ordered from Island Teak and is available at many marine stores. For an additional charge, you may request that Island Teak pre-oil your teak furniture at time of order. This option is subject to availability and may delay shipment of your order. Note: before applying any oil finish, the wood surface to be finished MUST be clean and bone dry (allow at least 48 hrs after rain or cleaning for piece to dry). Any moisture in the wood can become trapped by the oil and result in a spotty mildew on the affected piece, requiring a thorough cleaning (see above). Island Teak can recommend a woodworker who you may hire to maintain your oiled furniture. Reimbursement for this service will be charged by the woodworker.
Terms: Island Teak requires payment at time of order, unless written approval is given. No orders can be processed without a minimum of 50% payment, and no order can be shipped until full payment has been made. Products, specifications and prices are subject to change without notice.
Warranty: Island Teak warrants our furniture to the original owner for residential, non-commercial use, to be free from manufacturing and material defects for 24 months from delivery. Commercial/Contract use warranty is limited to a 24 month from delivery period. This warranty is limited to replacement or repair at our discretion. Warranty does not cover damage from abuse, misuse, neglect, environment, or misapplied finish. Customer is solely responsible for determining suitability for intended use and consequences of such use. Return shipping to Island Teak is the responsibility of the customer.